FAQ
BITS AND PIECES
What kind of materials do you use?
Only the highest quality. This is an important question, so we're glad you asked. Please check out our
Materials
section. It will tell you everything you need to know.
What UV protection do your lenses offer?
All of our lenses provide 100% UVA/UVB protection.
What are polarized lenses?
Polarized lenses help reduce outside glare that you might get with traditional lenses, and they create a sort of "high definition" effect. They are especially great for driving and being out on the water, but they aren't necessarily for everyone. Certain things will look pretty funky through polarized lenses, like the screen of your cell phone.
STYLES AND FIT
How do I know if a certain style will look good on me?
Sure, we could put up one of those squirrely virtual try-on things and let you kind of guess at how a frame might look on you, but the truth of the matter is you just won't know until you actually put them on. Everyone's faces are different and certain styles simply might not suit your facial structure as well as others. The general rule of thumb is as follows: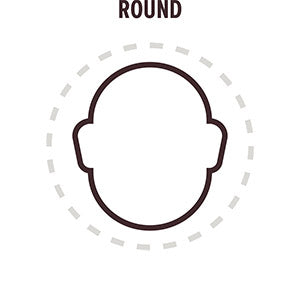 Round face – You usually want to shoot for more of a square frame.
Square face – Frames with rounder lenses are your friend.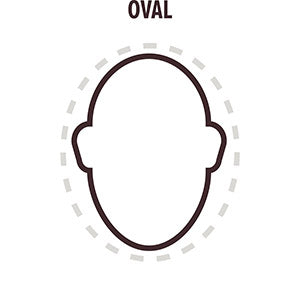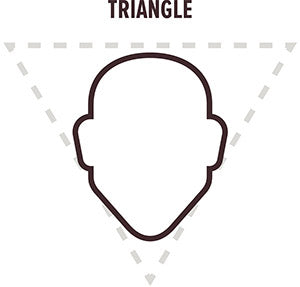 Oval/Triangle face – Congrats - you can probably rock any frame style you want!
How do I read your frame measurements?
The measurements for each frame (for example, 49-20-145) are listed in millimeters as eye size, bridge width, then temple length. The sizes are very standard and will fit nearly any face.
Are all of the frames unisex?
You bet! Our 4 launch frames are all unisex and look great on both guys and gals. As we expand our lines and get more into male/female-specific frame styles, we'll be sure to mark them as such.
When will you release new styles?
As we grow, we will continue to add new designs and colorways to our lineup. We look forward to expanding and offering even more of your favorite styles in the future. Be sure to sign up for our email newsletter and follow us on social media to be the first to know about all new products.
What if my frames don't quite fit right?
Our frames can be slightly adjusted for a better fit if need be. You can take them to a local eyecare professional, who will typically adjust them for free.
CARE AND MAINTENANCE
How do I care for my sunglasses?
If they start to get dirty, any standard lens cleaner (like the one we provide in our cleaning kit) will freshen up your lenses and frames. If you don't have a cleaning kit, you can use regular old tap water and a bit of dish soap along with your microfiber cloth to get the job done. If the hinges start getting a little loose, use a mini screwdriver (like the one included in our cleaning kit) to tighten them up again. We recommend storing your sunglasses in their case whenever possible to prevent any unnecessary wear and tear. And of course, you will want to refrain from endangering them in any way - aka throwing them around, letting them sit in extreme heat for long periods of time, or subjecting them to situations where they could get crushed.
How durable are your sunglasses?
Using such high-quality materials, our frames are much stronger than their injection mold, weak-hinged counterparts. We have no doubt that they will hold up wonderfully in any normal day-to-day use. That being said, we do not recommend doing any extreme activities or playing competitive sports while wearing them. While our glass lenses are shatter-resistant and super scratch-resistant, keep in mind they are still glass and are capable of breaking if subjected to high enough force.
ORDERS
Is my personal and credit card information safe?
We have taken all necessary measures to ensure that your information is safe and secure from unauthorized access and use. All transactions are completed on a secure server.
What payment options are available?
We accept Visa, MasterCard, Discover, American Express, PayPal, and Amazon Payments.
How do I change or cancel my order?
To change or cancel your order, please email us as soon as possible at support@brightsideeyewear.com with your order details.
Do you offer a warranty?
We offer a 1-year warranty on our products against manufacturing defects in materials and workmanship. To submit a warranty claim, please email us at support@brightsideeyewear.com. Brightside reserves the right to determine manufacturing defects. If a product is deemed defective, we will repair or replace the item at no cost to you. Normal wear-and-tear and accidental damage do not qualify as defections.
Why should I create an account?
Creating an account with us will allow you to access your order history and past invoices, as well as store your payment and shipping information for a quicker checkout.
SHIPPING, RETURNS, EXCHANGES
Do you ship to my country?
We sure hope so! We offer international shipping, but if for some reason we are unable to ship to your country, we will let you know as soon as possible.
I am an international customer. Will I have to pay a customs fee?
Unfortunately, this it out of our control. Every country has different policies regarding taxes and customs fees for international shipments. Please note that we will not be responsible for any taxes or customs fees that your international shipment may incur. Such fees have to be paid by you, the customer, should the situation arise. We would never anticipate any fees to be very much, but feel free to contact your country's customs office for more information before ordering if this is a concern.
When will my order ship and when will it arrive?
We try to get shipments out within 1-3 days of an order. If a circumstance arises where we experience a delay in your shipment, we will notify you directly. For domestic orders shipped via USPS First-Class Mail, packages typically arrive within 2-3 business days. If you chose USPS Priority Mail Express, in most instances you can expect to receive your order the next day. International shipping speeds will vary based on location, but will generally take anywhere from 7-20 days.
Where is my tracking information?
Once your order ships, you will receive an email containing the tracking information.
What shipping carrier do you use?
We currently ship exclusively with the United State Postal Service. If this poses a problem for you, please email us at support@brightsideeyewear.com and we will try to accommodate your needs.
What is your return policy? How would I go about returning a pair of sunglasses?
Please refer to the Shipping/Returns page for all of the information you need on returns.
OTHER
Can I get Brightside sunglasses anywhere else besides your website?
Head over to the Stockists page to see where you can currently check out our sunnies in stores. We are excited to grow this list to other great stores so you can easily pop in and try on some new Brightsides firsthand.
Can I purchase frames without the lenses?
We do not sell our sunglasses without the lenses, however if you want to put custom lenses in your Brightside frames, you can take them to your local eyecare professional.